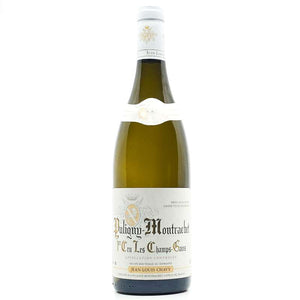 Tasting Notes
This 1er cru is located high on the slope, just above Folatieres. Jean-Louis describes this wine as always showing very well from a young age. - Importer Note
Whilst Chavy's have been living in Puligny Montrachet for over 200 years it was not until 1986 that Gerard Chavy started to estate bottle his own wine (previously the wines were sold to negotiants).
The estate of Gerard Chavy has now been split into 2 separate estates by his sons, Jean-Louis Chavy, and Alain Chavy. We import the wines from Jean-Louis who has built a brand new winemaking facility and a deep temperature controlled cellar at the bottom of the village.
Vinification is classic with temperature control and only natural yeasts used for fermentation. The average age of vines at this estate is impressive with most vineyards now aged between 20 to 40 years old. For the elevage of the wines the use of new oak is restrained with the village Puligny seeing only 15% new oak and the 1er cru's just 25%. Unfortunately there are no Grand cru vineyards among his holdings, however his 1er cru's are located very close to some of the best vineyards in Puligny.
Jean-Louis' wines show fine fruit purity, with mineral notes giving an extra dimension. These are wines of classic style that age and develop gracefully.
- Importer Note
| | |
| --- | --- |
| Product Type | Wine White Chardonnay |
| Volume | 750ml |
| Country | France |
| Region | Burgundy |
| Sub Region | Puligny Montrachet |
| Winemaking Practices | Conventional |
| Vineyard Practices | Conventional |