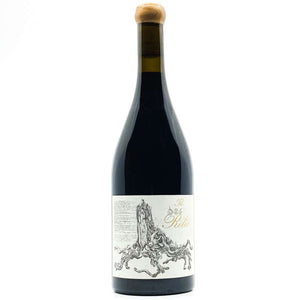 Dan Standish is about as Barossan as you can get. His family has roots in the region going back six generations. It's in his blood. In my opinion, Dan produces the finest examples of Shiraz coming from its spiritual home in Australia: the Barossa Valley.
His winemaking experience covers some of the finest regions in the world, working at wineries in the Sonoma Valley, Rioja and the Rhone Valley. He then rose to become head winemaker at Torbreck, where he raised the wines to new heights and showed the wine world his talent. It was clear he was one to watch. In 1999 he started The Standish Wine Co and began the journey to producing some of the most exciting wines in Australia.
The fruit Dan uses is sourced from several sites across the Barossa and Eden Valleys - primarily from his family's vineyard in Vine Vale. Planted in 1912, the grapes from this site go to produce The Standish and The Relic. These are deep, concentrated and dense examples of Shiraz made from the low-yielding Centenarian Vines, with The Relic seeing an addition of Viognier, adding a floral lift which channels Dan's time in the Rhone Valley. This addition of Viognier makes The Relic the most accessible on release, however as with all good things, patience is rewarded.
For his Lamella Shiraz, Dan sources fruit from the Fechner Vineyard in the Eden Valley. Lamella is a cooler climate expression, savoury and herbal and sadly sold out. The final piece of the puzzle is The Schubert Theorem, made with fruit sourced from 100-year-old vineyards in Greenock and Marananga.
These are wines that love time in a cellar and need time in a decanter - rushing the experience will only take away from it.
| | |
| --- | --- |
| Product Type | Wine Red Shiraz |
| Volume | 750ml |
| Country | Australia |
| Region | South Australia |
| Sub Region | Barossa Valley |
| Winemaking Practices | Minimal Intervention |
| Vineyard Practices | Minimal Intervention |